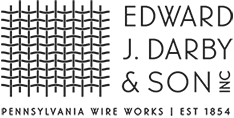 Copper wire mesh is a popular selection for RFI shielding because it absorbs radio waves. Customers often specify the items listed here for their RFI shielding requirements. These meshes are woven per the wire cloth industrial standard, ASTM E-2016-11, and are 99.9% copper.

Please contact us with any special or unique requirements you may have.

Copper wire mesh is ductile, malleable and has high thermal and electrical conductivity. Because of these unique characteristics, it is often used as RFI shielding, in Faraday Cages, in roofing, in HVAC and in countless electrical-based applications. Without a doubt, copper wire mesh is critical to many industries, and it is often at the center of technological advancements in a broad range of fields. Over the past few years, customers have selected various copper mesh specifications for use in:

Energy storage
Electric heaters
Pest control fumigation
Tactical military shelters & modular containers
Robotics & power automation
Gamma irradiators
Health, body and mind enrichment
Space program initiatives (NASA)
Metalsmithing & bookbinding
Air & liquid filtration and separation

Copper wire mesh's unique color makes it a very popular option for many different types of users, including designers, artists, architects and home owners. Home owners and designers opt for copper woven wire mesh for residential projects including gutter guards, soffit screens, insect screen, and fireplace screen. Sculptors, wood workers, metal artisans and architects also find copper mesh to be an excellent option because of its remarkable dark amber-red color and its broad appeal to a wide audience.